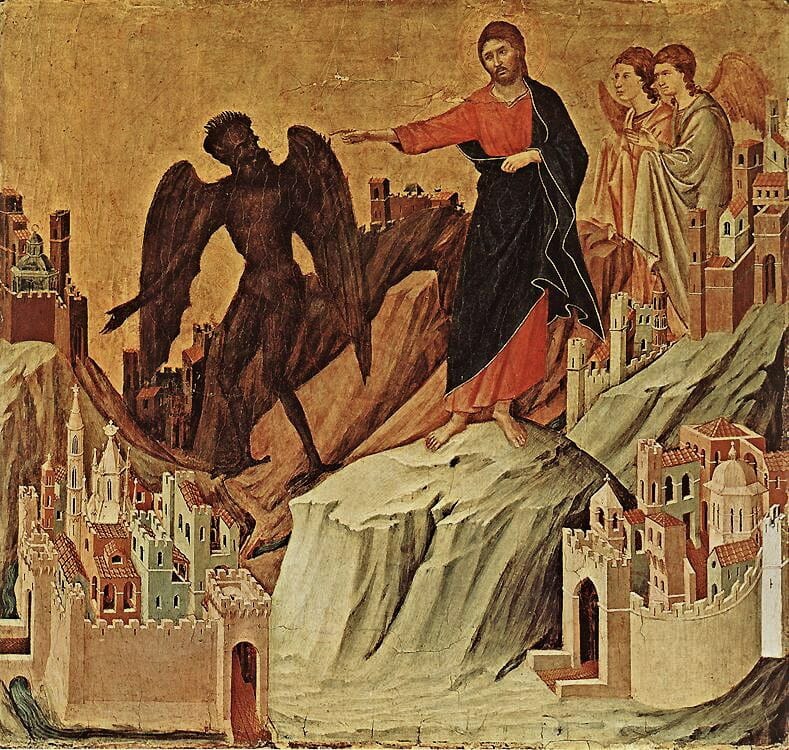 The Mount of Temptation | Where Jesus was tempted by the devil during his 40 day and 40 night fast.
The Mount of Temptation, as it is commonly called, is a mountain in the Judean Desert where Jesus was tempted by the devil during his 40 day and 40 night fast. Though the exact location of this Biblical event is not known. Mount Quarantania, also known as Jabal al-Qarantal, is the site ascribed to the events of Christ's tempting by the devil. This site is located almost seven miles northwest of the world's oldest city—Jericho.
Estimated reading time: 2 minutes
The Top of the Mount
Visitors have the opportunity to ride a 4,300-foot-long cable car from the location where Jericho once stood to the level of the Greek Orthodox Monastery of the Temptation. From there visitors will embark on a steep trek to the summit of the mountain. This location offers an incredible view of the Jordan Valley, the Dead Sea, and the mountains of Moab and Gilead.
The development of the Monastery
Monks inhabited the mountains from the beginning of Christianity. They were originally living in natural caves. The monastery was eventually built on the side of the mountains. The monastery has been reconstructed several times. It was first built on the ruins of a fortress, abandoned, then reconstructed at the end of the 19th century. There is even a medieval cave-church that was built in front of a cave, and it displays one of the stones that is believed to be the spot where Christ sat during one of his temptations.
Jericho and many Biblical stories
If you visit the Mount of Temptation, be sure to see some of the other sites within Jericho. Nearby in the River Jordan, you will see the site believed to be Christ's baptismal site. In addition, Jericho houses the sycamore tree believed to be the one Zacchaeus, the tax collector, used to see Jesus when He visited here. Many Biblical stories come to life as you visit the beautiful and ancient city of Jericho. Tours For Americans allows you to add the holy land to any of our Egypt tours. Plan your tour to the holy land today and see these biblical stories first hand.
---