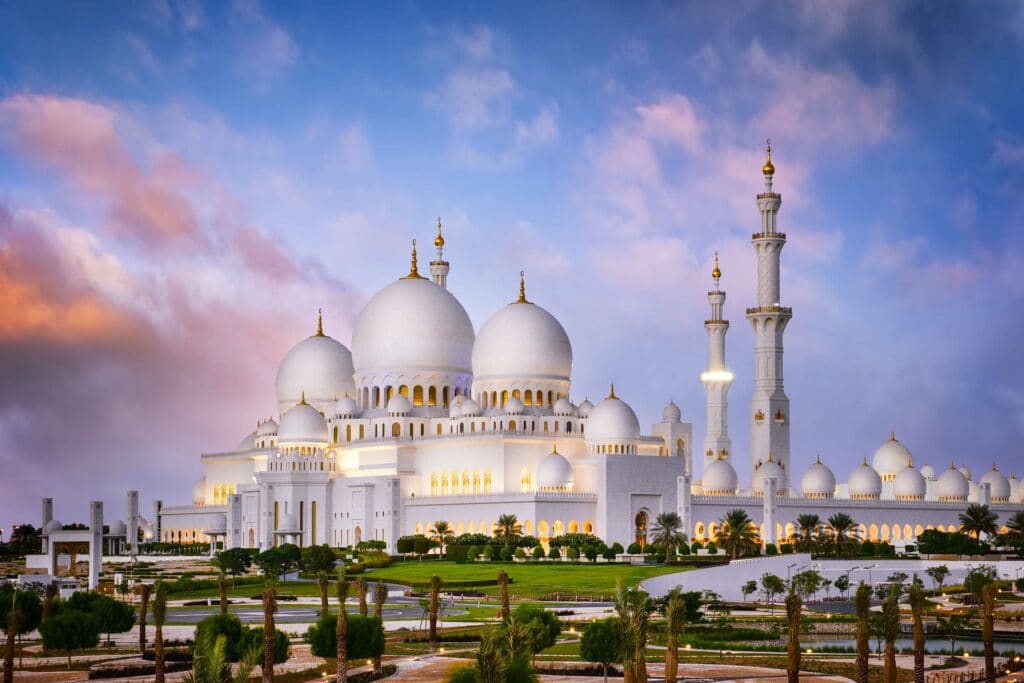 Sheikh Zayed Grand Mosque | Abu Dhabi | UAE | The third place winner for Best Landmarks in the World
Visit TripAdvisor's Travelers' Choice third place winner for Best Landmarks in the World—Sheikh Zayed Grand Mosque Center in Abu Dhabi, United Arab Emirates.
Estimated reading time: 4 minutes
What is The Youngest World Landmark?
Its completion in 2007 places Sheikh Zayed Grand Mosque as the youngest world landmark on the list; however, it definitely deserves its place. Its marble mosaic courtyard, hand-tied Iranian carpet, and seven German-made Swarovski crystal chandeliers fill the beholder's eye with beauty. At sunset the mosque seems to glow and proves to be one majestic sight.
The Historic and Modern Islamic art and architecture of Sheikh Zayed Grand Mosque
The late Sheikh Zayed bin Sultan Al Nahyan commissioned the mosque to be built so as to create a structure that unites the cultural diversity of the Islamic world with the historical and modern values of art and architecture. The mosque finished construction in 2007, but more additions are on-going. Finding a place to eat or shop will be no problem.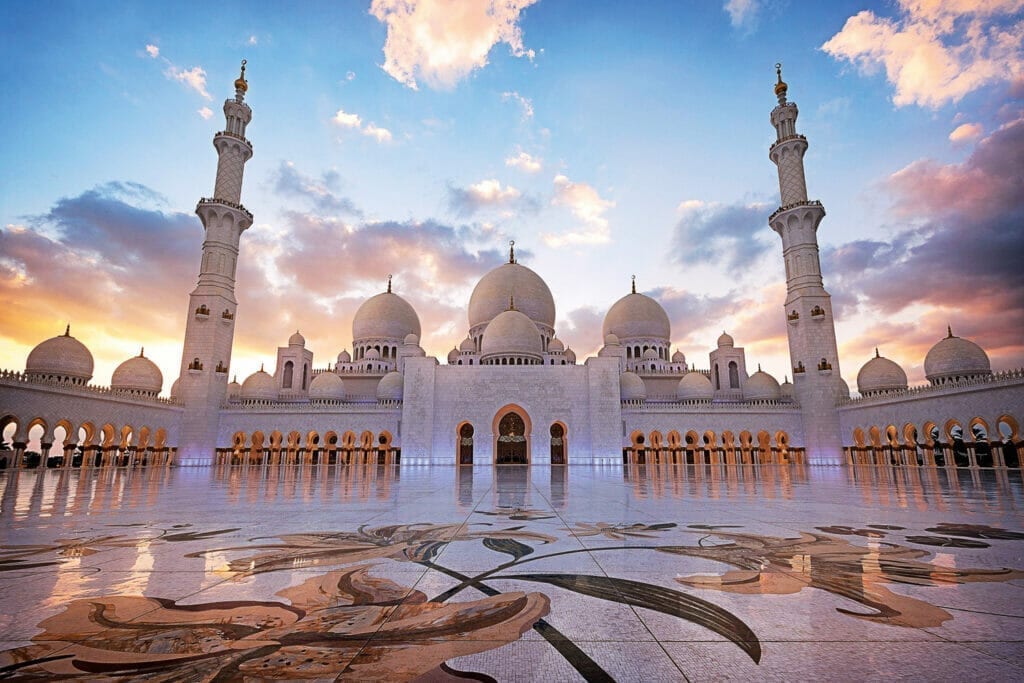 You will be able to easily move through the mosque complex. You'll find moving walkways to help shorten the long journey to the actual mosque. Once you ascend the stairs to the grounds, you'll find yourself looking at this amazing building. Join the queues at the front of the building and begin the tour. There will be "pull outs" where you will be allowed to stop and take in the beauty while snapping some photos, but security will encourage you to continue moving. This allows everyone to enjoy the site without major traffic jams.
What are the 5 things to consider while visiting Sheikh Zayed Grand Mosque?
While many of the mosques in the UAE are only open to those practicing the Islamic faith, Sheikh Zayed Grand Mosque welcomes visitors every day but Friday. If you have never been to a mosque, here are some helpful hints:
Be Respectful to their culture
Ladies, bring a scarf. You will be required to cover your hair. In addition, you will also need to have your arms and legs covered. If you don't pass their dress code expectations, there will be a room where they will provide you with a dress complete with hood. As for men, you will not be required to cover your head, but you still will have a dress code. Please don't wear any muscle shirts, shorts, or revealing clothes. This is an active mosque, so appropriate dress will be required.
Refrain from excessive affection. Once again, the mosque is a holy place for those practicing Islam. In general, putting your arm around your spouse for a photo or being too close to one another will not be allowed. If you forget, security might ask to see your pictures and have you delete the affectionate ones.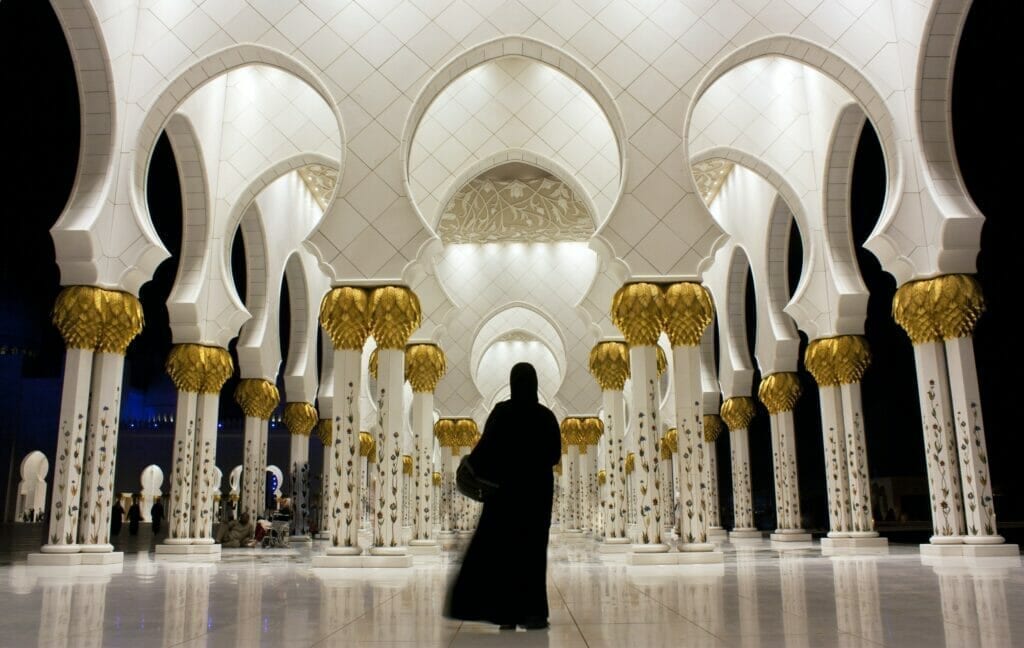 Be prepared
Bring sunglasses. The white building and open areas often provide bright lighting. Having sunglasses will be helpful as you follow the queue through the mosque.
Keep track of your ticket. While it is free to enter, you will receive a QR code receipt for your visit. You can get these through the kiosks, or your guide will have them ready. Throughout the tour there will be staff members who will scan your receipt. Helpful hint: Take a picture of it, just in case.
If you are Muslim, you are allowed to pray in the mosque. There is a place during the tour where Muslims desiring to pray may go. You'll just need to follow the signs or ask one of the staff members for assistance in finding the prayer areas.
If you plan to visit the UAE, please stop by the Sheikh Zayed Grand Mosque complex. It is an awe-inspiring experience. We include Sheikh Zayed grand Mosque in all our tours to Abu Dhabi, UAE.
---
You may also like to read: