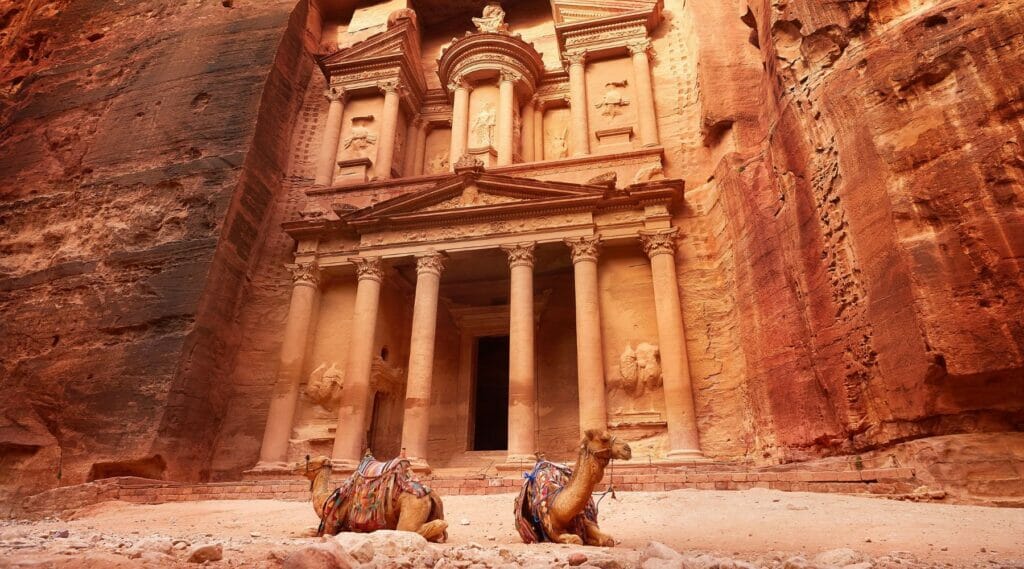 Petra | Jordan | Wonder of the World!
Tour and Visit Petra, Jordan; One of the new Seven Wonders of the World. Listed as a UNESCO World Heritage Site since 1985, It is a must see and visit in Jordan.
Estimated reading time: 3 minutes
The History of Petra and the Nabataeans
It was most likely settled as early as 9,000 BCE and was potentially designated as the capital city of the Nabataeans, nomads from Arabia, in the 4th century BCE. Petra served as a trade route and helped the Nabataeans generate their wealth as they levied tolls on the passing caravans. Travelers would have to journey down a narrow and winding canyon called the Siq. The Siq led those travelers to the hallmark of Petra—The Treasury.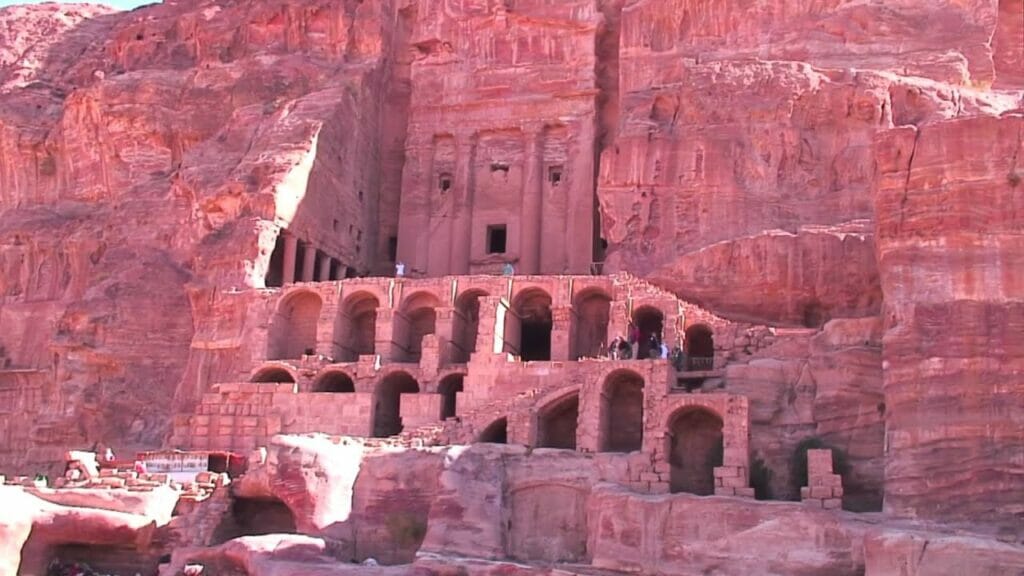 Petra occasionally faced attacks. However, the Nabataeans expertly adapted to living in the desert conditions. Their expertise and the natural fortifications of the landscape allowed the Nabataeans to defend this area. Additionally, Nebataeans were adept at harvesting rainwater, growing crops in the barren desert, and carving stone. At one time approximately 20,000 people lived in Petra.
The Nabataean Petra lost its independence to the Romans and was rediscovered in 1812 by Johann Ludwig Burckhardt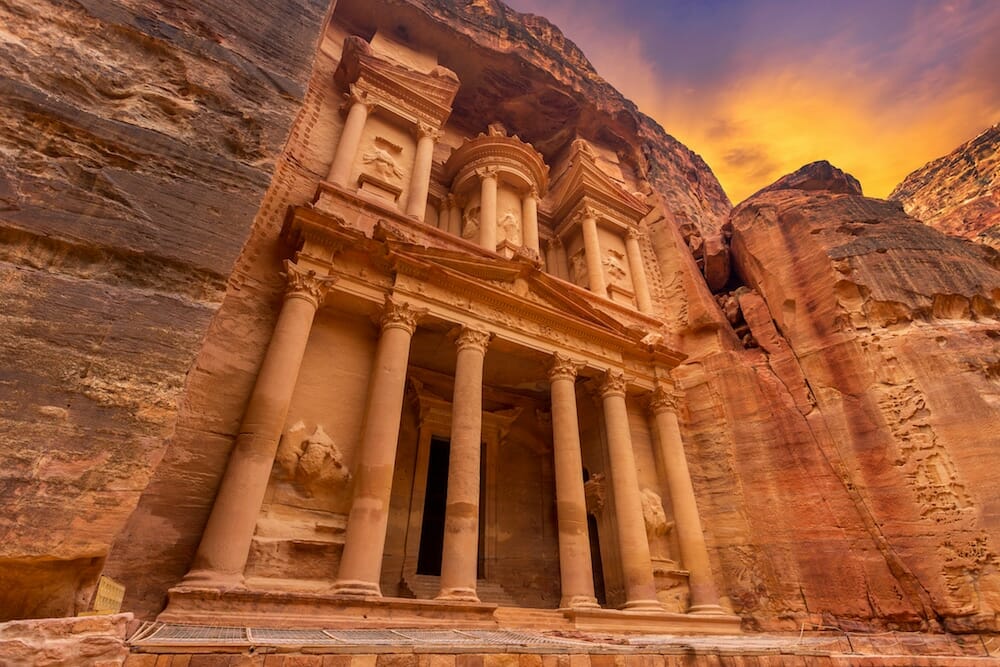 Eventually the Romans annexed Nabataea during the Roman Empire, and the Nabataean Petra lost its independence. Its decline was more prevalent as sea trade routes began and an earthquake destroyed many parts of the city in 373 CE. The city was still functioning though during the Byzantine era, and several Christian churches were built. Eventually, however, the city was abandoned except for a few nomads, and the city waited to be rediscovered in 1812 by Johann Ludwig Burckhardt.
How to fully enjoy a visit to Petra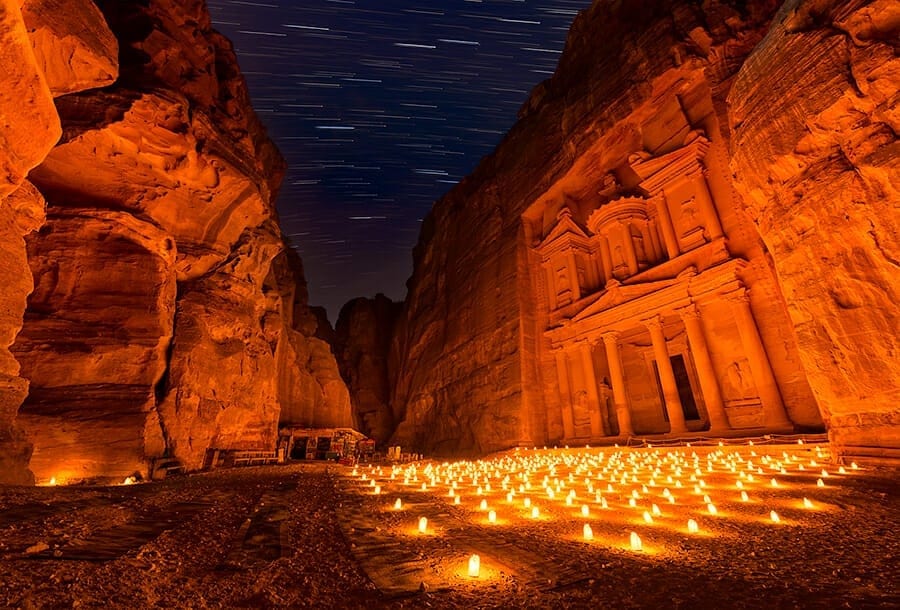 To fully enjoy Petra, it requires several days. However, travelers don't always have that amount of time to spend in one place. At a minimum, plan for one day to explore the ancient city of Petra but seriously consider two to three days. Take a stroll down the Siq, stand before the Treasury, and pass by the incredible tomb and temple sites. No matter the time you have to spend here, the experience of this Wonder of the World will be unforgettable. Tours For Americans offers you the opportunity to extend your time in the region and visit Jordan to include this must see and visit tour to the amazing Petra.
---
You may also like to read: