Meetings, Incentives, Conferences and Events
(M.I.C.E) in Egypt for Americans
Egypt for Americans provides exceptional M.I.C.E services in Egypt for Americans by creating a long-lasting impression on your guests in every meeting, incentive, conference or other event.
Egypt is an ideal tourism, convention, and incentive travel destination to make a long lasting impression on your guests. We apply our expertise and creative thinking to help your business host an amazing forum in Egypt which achieves your desired outcome. Whether you are hosting a conference for a thousand corporate business people or arranging a unique theme party, Egypt for Americans will always exceed your expectations. Egypt for Americans offers a wide variety of venues to suit all professional needs at leading rates through our strong relationships with local authorities, airlines, hotels, and transport companies. We cover all our clients' needs with the assistance of our American mindset staff and we implement our services through our offices located across Egypt.
For a successful planning Egypt for Americans will provide the following M.I.C.E services:
TAILORED PLANNING.
Our experienced team delivers a detailed action plan, followed by flawless execution of complete itineraries and pre-and post conference packages.
VENUE RECOMMENDATION.
Based on your requirement, and utilizing our comprehensive database of facilities, our team researches, recommends, and books the most appropriate venue for your event. 
MENU and MEAL PLANNING.
Unique "Welcome" or "Farewell" gala events and the oversight of all catering.
TRANSPORTATION.
• Individual and group transfers to hotels and event venues. 
• Meet and Assist services at the airports.
• Competitive group bookings on scheduled and chartered domestics flights.
SUPPORT ON SITE.
• A designated Event manager from Egypt for Americans to facilitate all services.  
• Help Desk at the event to assist the attendees with any travel needs.  
• VIP arrangements available to ensure your VIPs are receiving the professional attention they need.
• Help desk at your hotel to support attendees with any needs or inquiries.
CONCEPT, DECORATION, BRANDING and ENTERTAINMENT
Egypt for Americans arrange several styles and types of receptions, lunch, and gala dinner either included in an incentive program or as a separate event; starting by suggesting the location, creating a theme, choosing the decoration and table set-up and up to providing 5 stars food catering, entertainment and preparing all branding and giveaways required.
Contact Egypt for Americans today and start planning!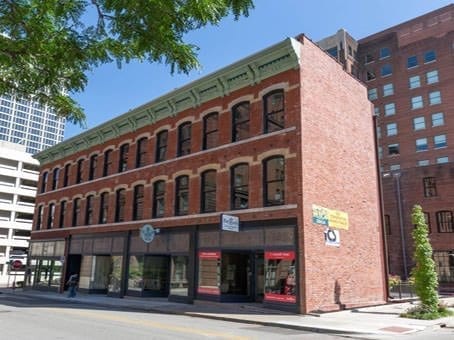 I want to tell you about a city that has just recently been unearthed in Egypt. This city, dubbed "The Lost Golden City", is likely the...