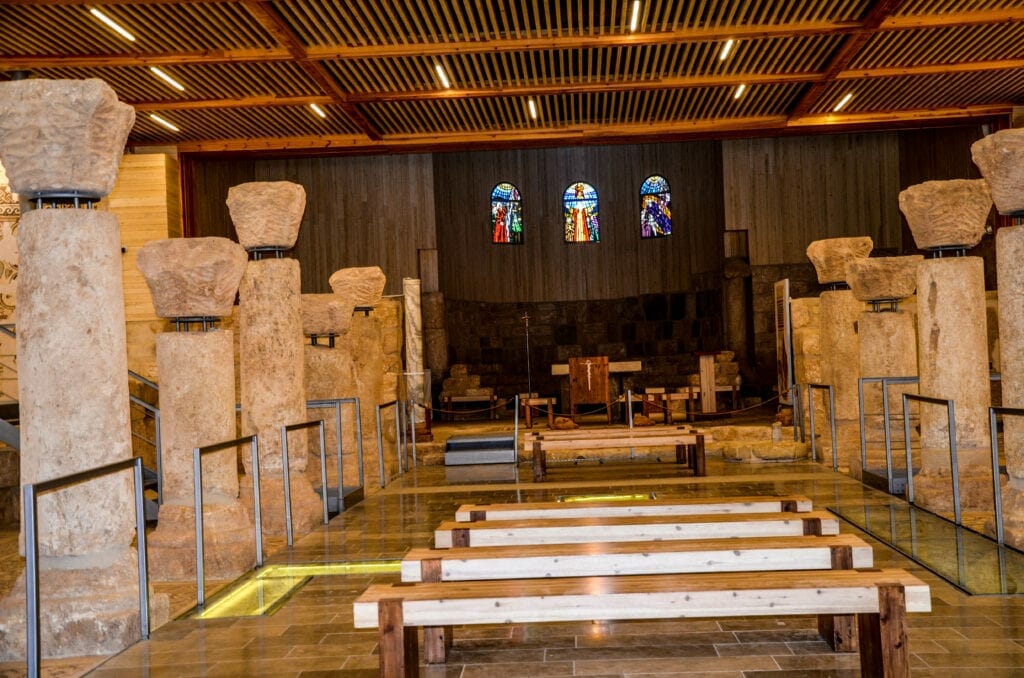 Mount Nebo | The Holy Land | Jordan | Where Moses looked in on the promised land
A visit to Mount Nebo is a must when visiting Jordan. The Hebrew Bible mentioned this site. It is the location where Moses looked in on the Promised Land. He was forbidden to enter, but from here, Moses was able to see the Jordan River Valley with views of the Dead Sea, Jericho, Bethlehem, and the hills of Jerusalem. Moses died atop Mount Nebo according to many studies, yet no one knows the exact location. Also, the church has incredible historical mosaics.
Estimated reading time: 3 minutes
Italian artist Giovanni Fantoni commemorated Moses's view of the Promised Land. He designed and erected the Brazen Serpent Monument at the top of the mountain. The cross, meant to symbolize Christ's sacrifice, and a bronze serpent that symbolizes the one created by Moses in the wilderness.
Mount Nebo Church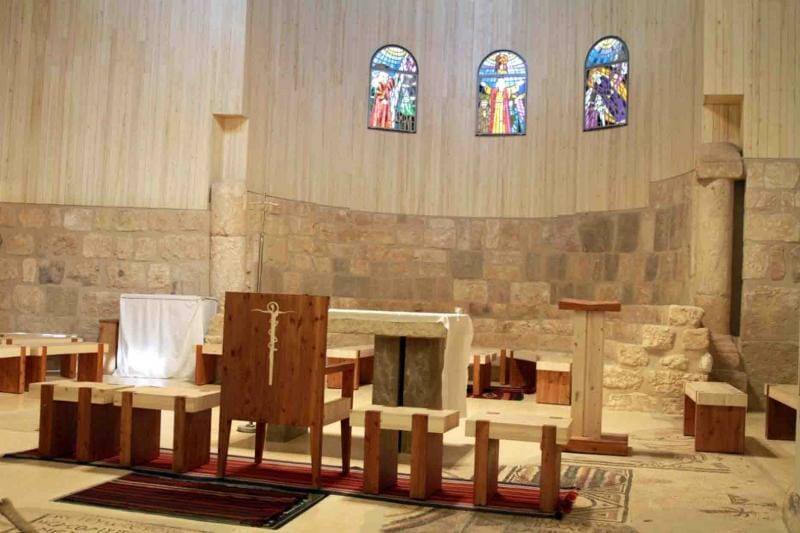 Also, atop the mountain is Mount Nebo Church. This building houses incredible mosaics dating from around 530 CE that tell a variety of stories. The most ornate mosaic is a large square that is divided into hunting scenes at the top and pastoral scenes at the bottom. The stories told on this mosaic include many animals from African wildlife—a zebu, lions, tigers, bears, boars, zebras, a domesticated ostrich (on a leash), and a giraffe shaped like a camel.
The Mosaic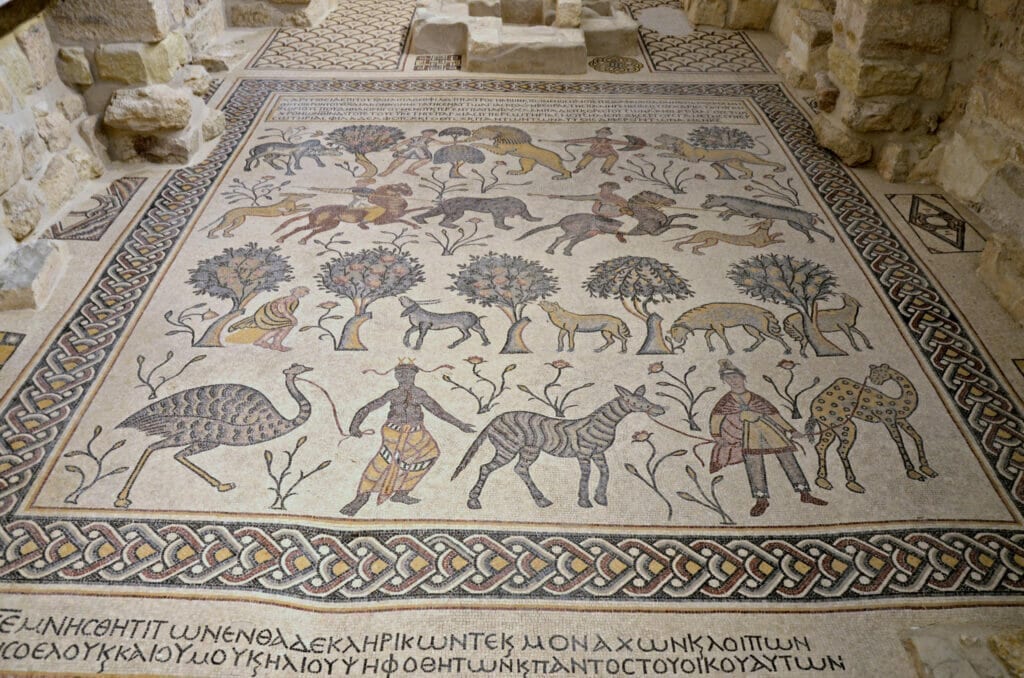 The mosaic was completed in the 6th century. Mosaics all over the area were consistently being desecrated, and a fear was that this one would also be destroyed. In attempt to preserve it, a simple, unexciting mosaic piece was constructed and placed on top of it. The decision to cover it, has left the world with a mosaic in near-perfect condition.
Today the church is a working monastery, so parts of it are off-limits to visitors. However, the stunning view and the incredible mosaics are ones that can not be missed! A visit to Mount Nebo is included in all TOURS FOR AMERICANS's tour packages to Jordan!
---
You may also like to read: